How to add javascript code on the website ?
Add javascript code
You can add javascript code in FlexyBeauty's website pages.
For example, to insert a google adwords campaign conversion monitoring code.
The steps:
Go to your account
Click on Website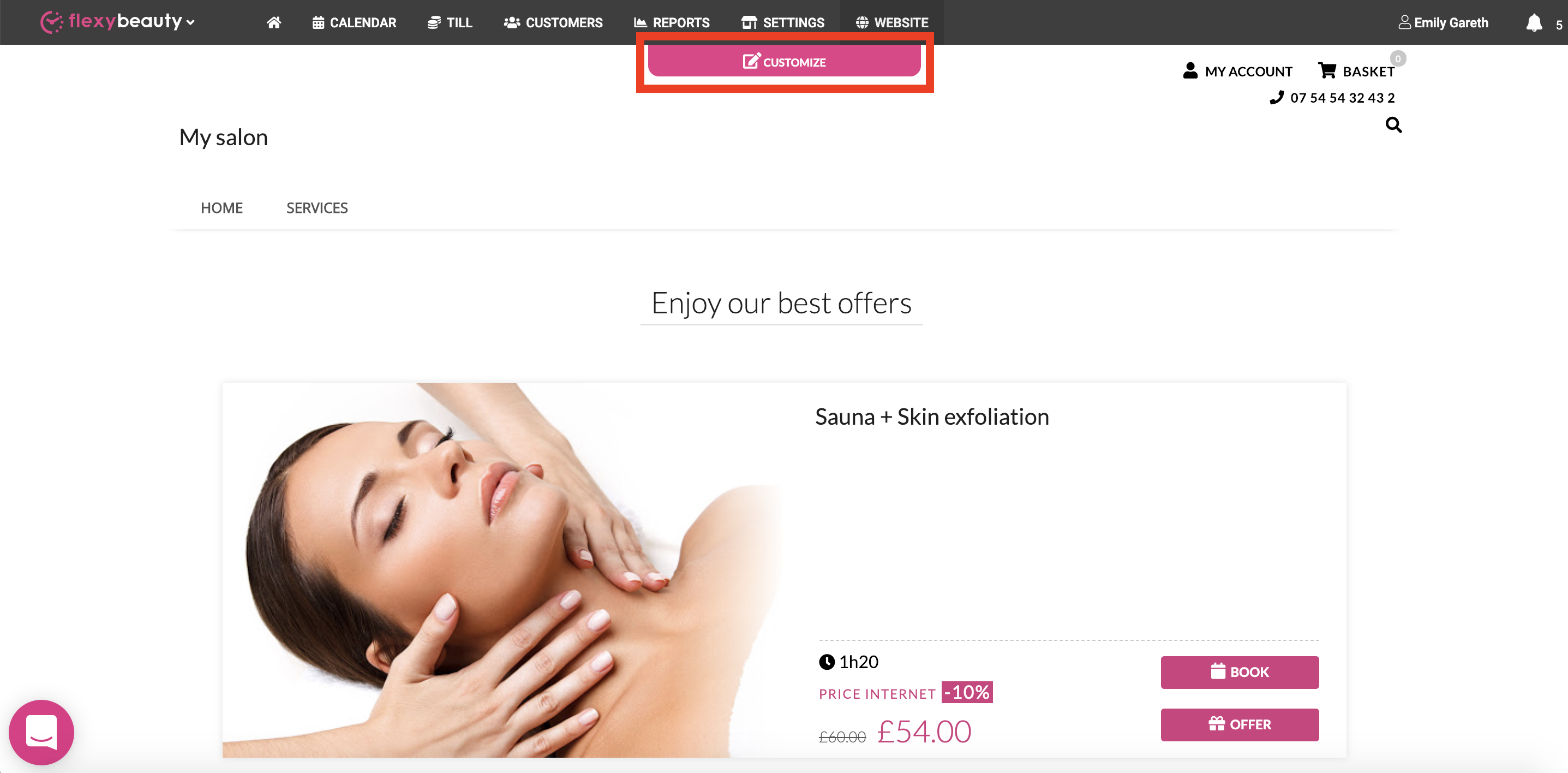 Then, click on Advanced settings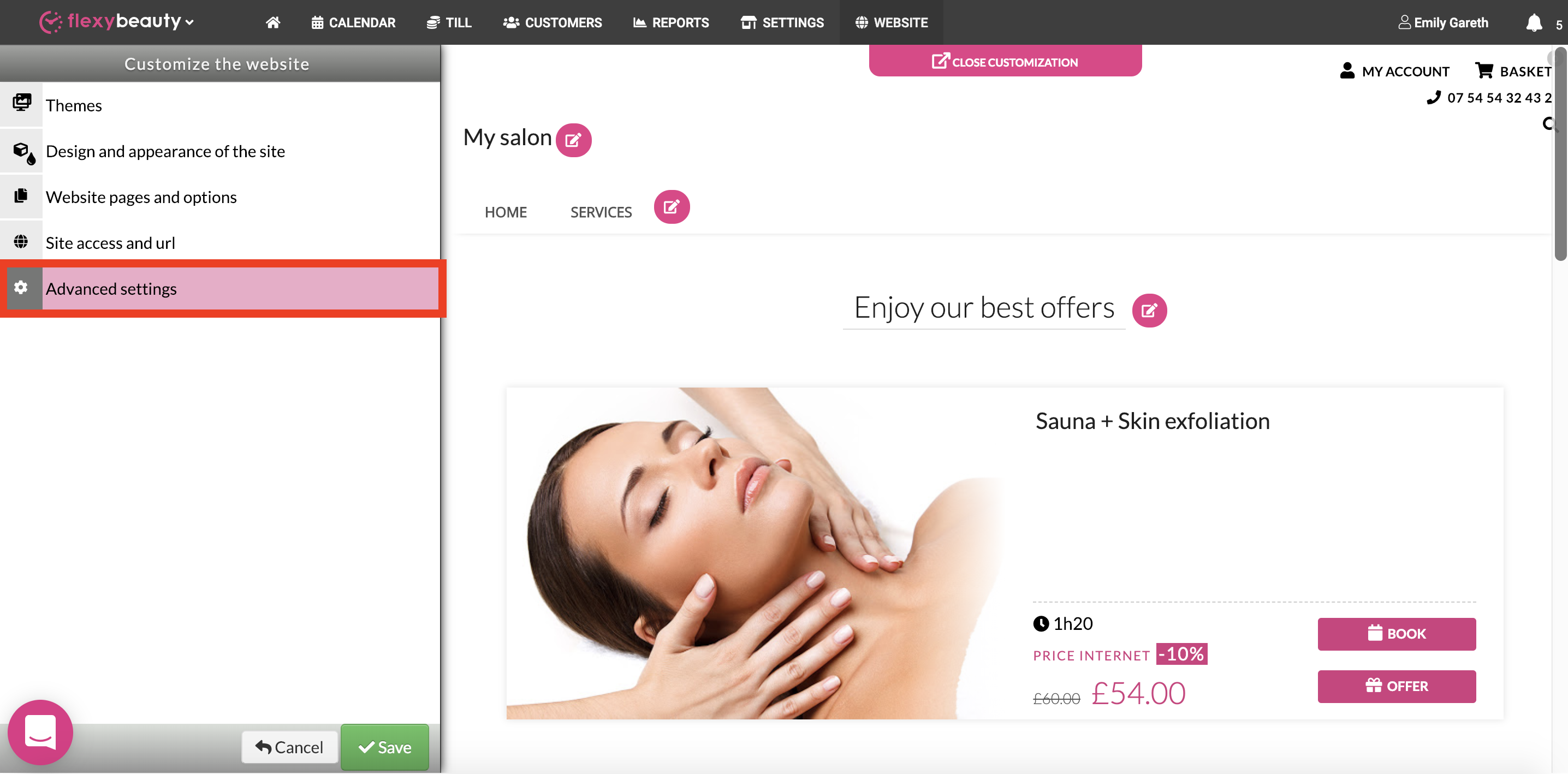 Insert the javascript code.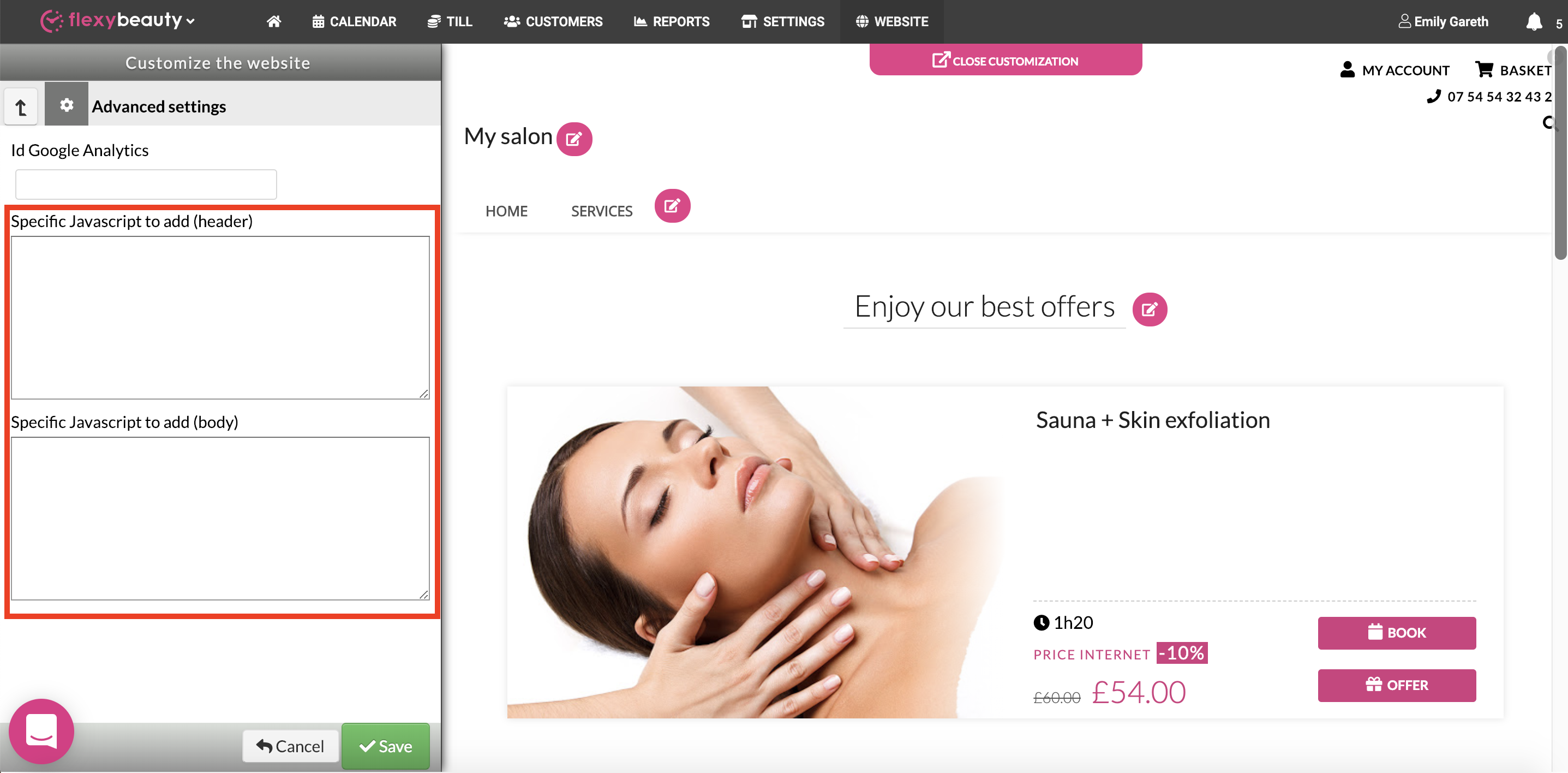 <!-- Example of code to add in body -->
<script
type="text/javascript">
/* <![CDATA[ */
var google_conversion_id =
950752417;
var google_conversion_language = "en";
var
google_conversion_format = "3";
var google_conversion_color = "ffffff";
var
google_conversion_label = "5B_BCLCBil0QoamtxQM";
var google_remarketing_only
= false;
/* ]]> */
</script>
<script type="text/javascript"
src="//www.googleadservices.com/pagead/conversion.js">
</script>
<noscript>
<div style="display:inline;">
<img height="1" width="1"
style="border-style:none;" alt=""
src="//www.googleadservices.com/pagead/conversion/950112417/?label=5B_BFRLCB
il0QoamtxQM&guid=ON&script=0"/>
</div>
</noscript>
---
---