How to create a treatment (package)
Many of you ask us for details on how treatments (also known as packages) are managed via the FlexyBeauty software.
Here is a little recap 'on how to create a treatment.
Before you can create your treatment, you have to activate the option in the Flexystore.
Create a treatment
A treatment is what we could call a " group " of services that is sold as one.
To be able to create a treatment, you must already have created the service(s) that will be chosen for this "group" in Settings> Services.
Do not hesitate to consult our tutorial " How to create your services ? " if necessary.
Note: If this / these service(s) is/are not sold individually, and you have the Plus, Boost or Luxury offer, you can make the category or service invisible on your website.
Once you have created your service(s), go to the Settings / Treatments.

You can add a category or directly create your treatment.
When you create your treatment, you have to:
Name it
Indicate the selling price
Choose one or more services and indicate how many sessions you want for that service
To select one or more services, simply go and find the desired service(s) in the "Add services" section and click on them to add them to the "Services" section.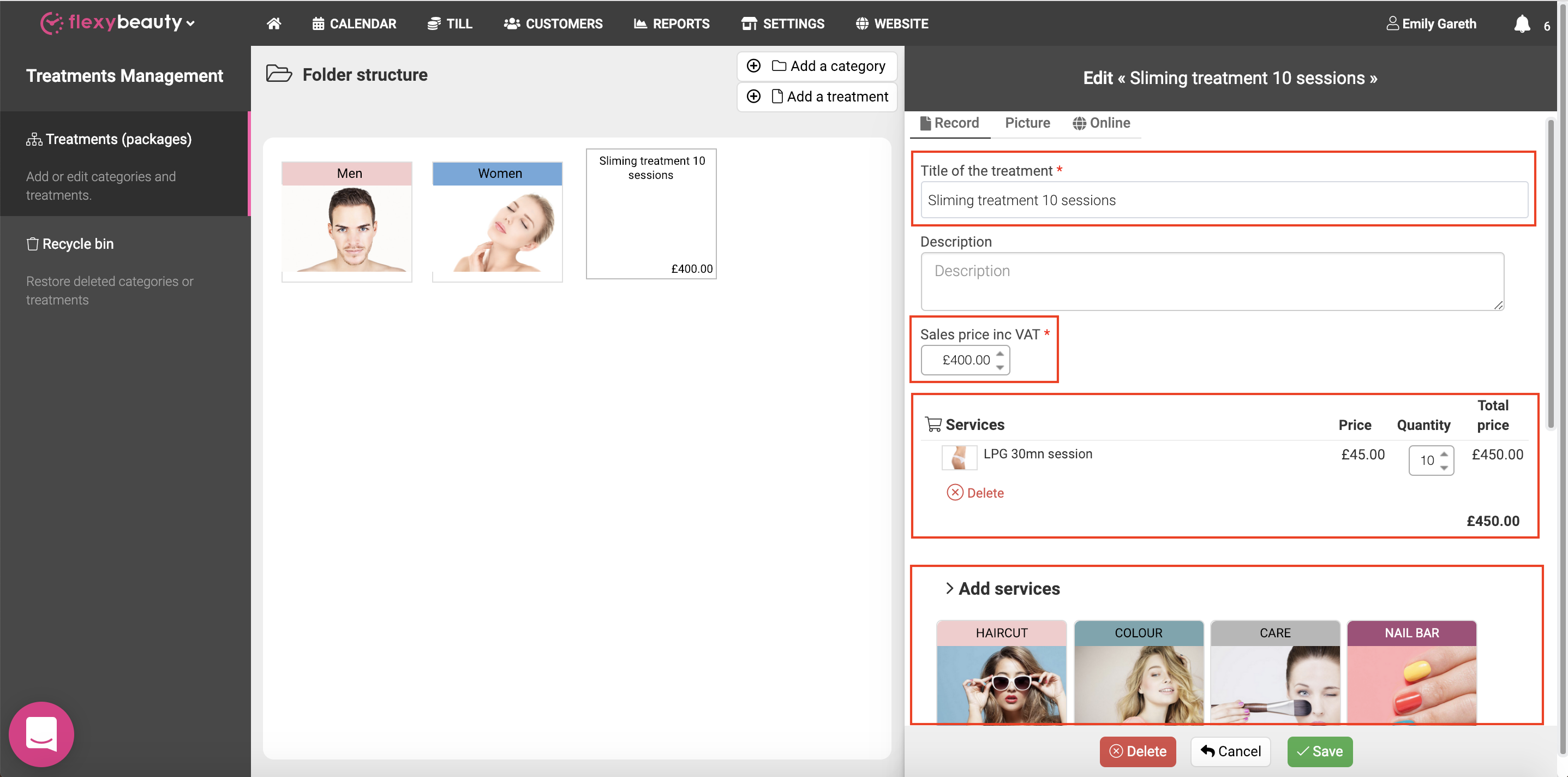 Note: In the "Services" section, you will have for each service chosen a column "Price" which corresponds to the unit price of the service, a column "Quantity" whose number can be modified using the arrows to add sessions of this service, a "Total Price" column that shows you the total price for the chosen quantity of the service (simply for information purposes)
Like with services and products, you can add an image or choose to activate or de-activate the options for the treatment in the Online tab.
Then you just have to save.
Here is a short video showing you how to create a treatment:
---
---