How to withdraw the money collected via online payment?
When your customers pay online, the money arrives on a FlexyBeauty wallet (by MangoPay).
You can withdraw the amount of your choice at any time via bank transfer.
Be careful, you can only refund a customer by cancelling a receipt if you have enough money in your wallet.
The steps to withdraw money

1) Go to Online payments and withdrawal (by clicking on your name)


2) Check the amount of your wallet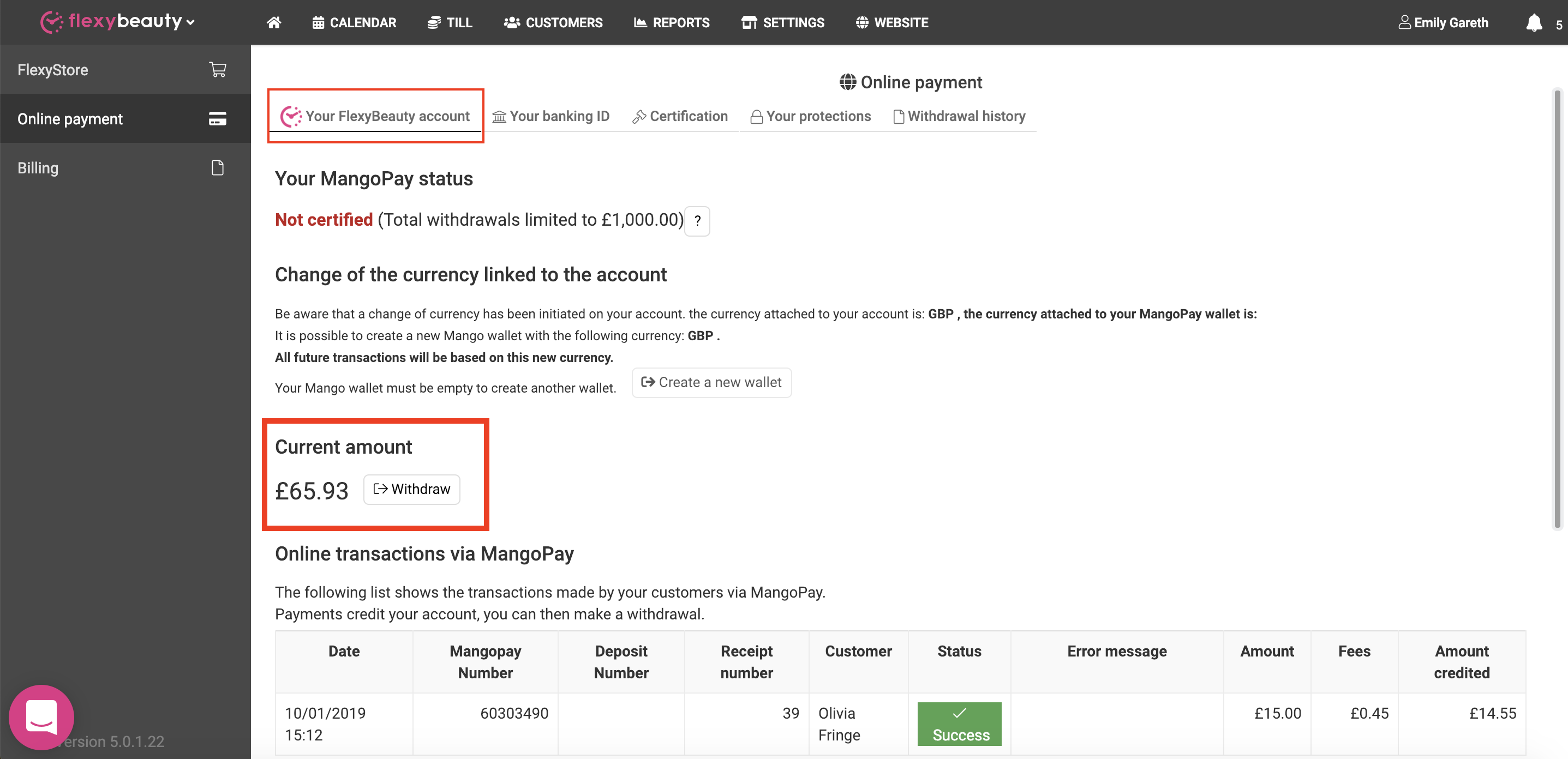 3) Specify your bank account information (if you have not already done so)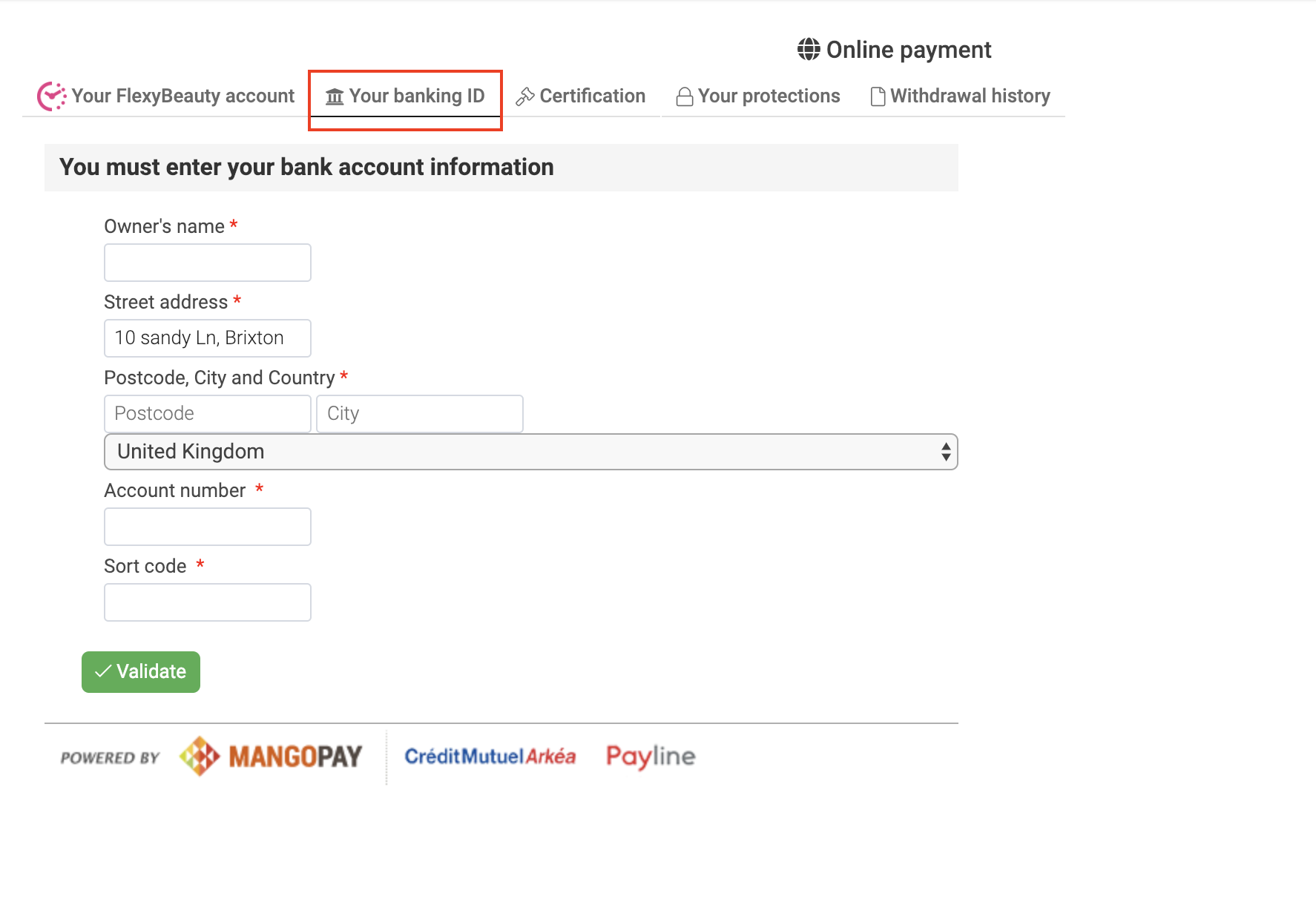 4) Click on "Withdraw"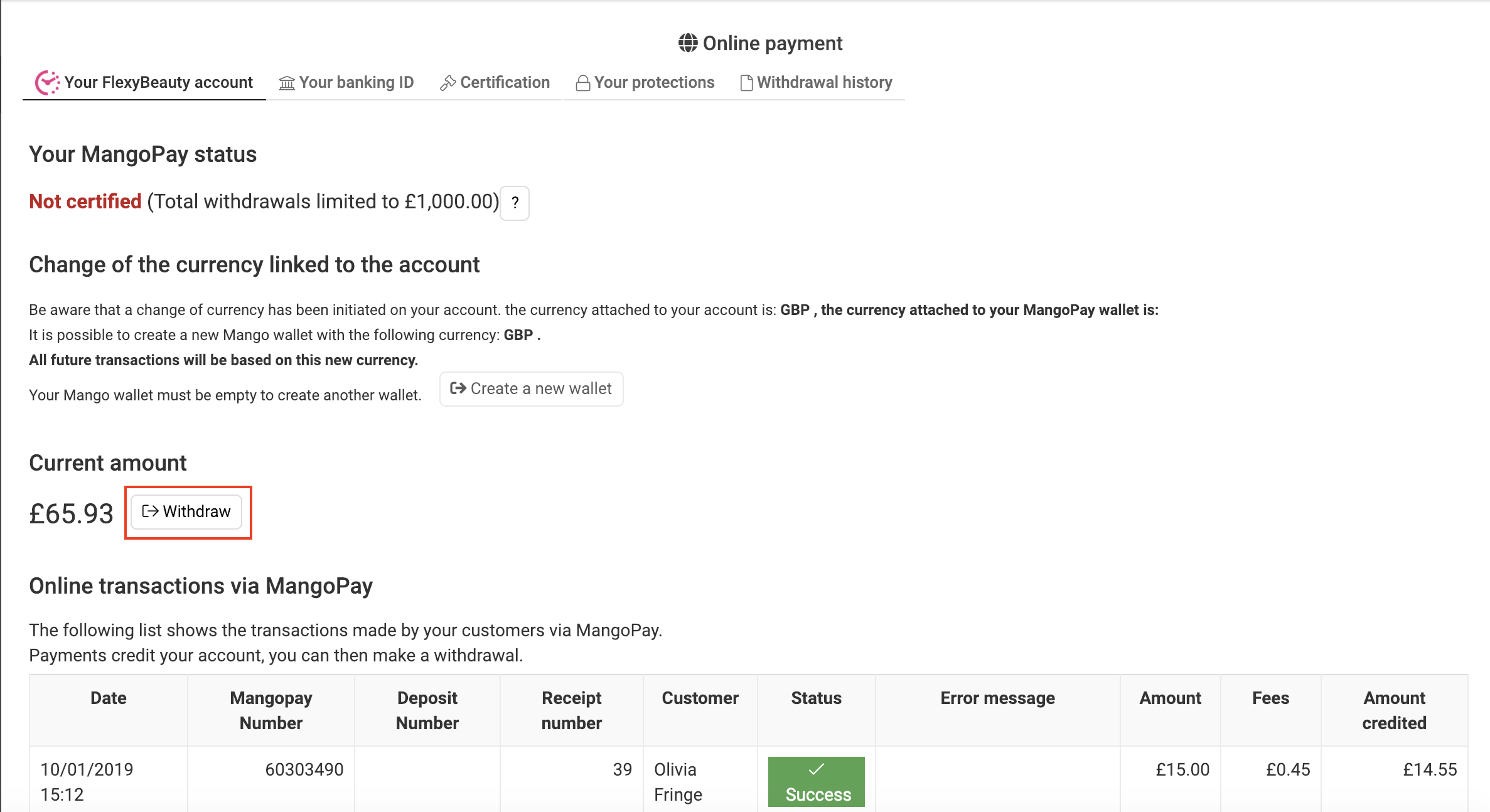 5) You can then indicate the amount of your choice: then click on validate
6) In "Withdrawal history", you will be able to see all your withdrawal requests.
Please note that the transfert takes 24h outside weekends and holidays.

Attention, if you have not been certified by MangoPay and you have exceeded the 1000£ withdrawal limit, your withdrawal demands will be refused.
See: Why and how to be certified by Mangopay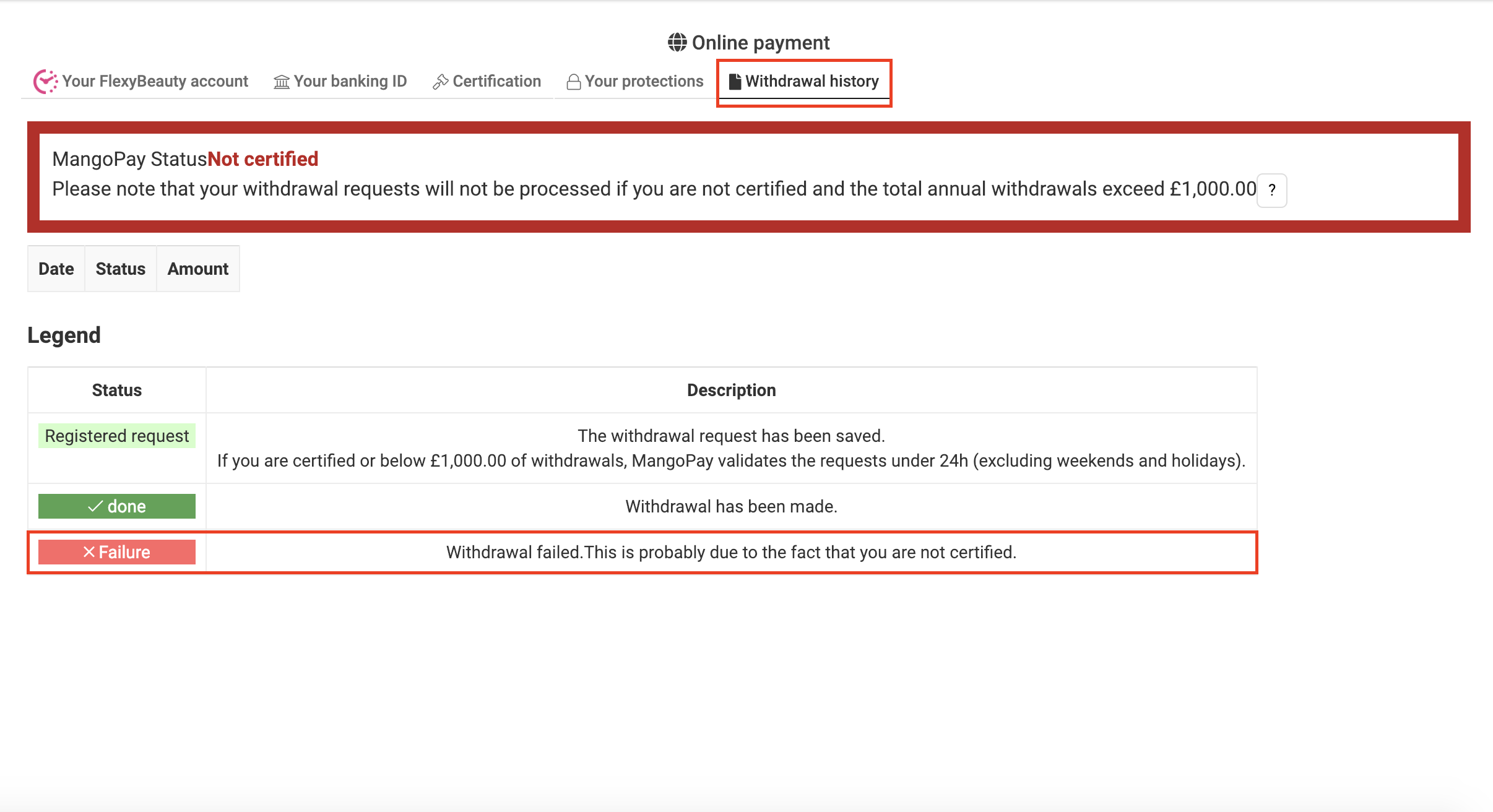 ---
---