How to close a loyalty card?
When a loyalty card expires, you will have to close it.
You can also close it yourself before it expires if you want for example to give another card to the customer right away (as a customer can only have one card at a time).
How to close a loyalty card:
To find a loyalty card, you can :
- go to the customer's file in the Customer tab and select the card.
- go to Till > Sales tracking > Loyalty cards, and select the loyalty card.
Once you have opened the card, just click on " close ".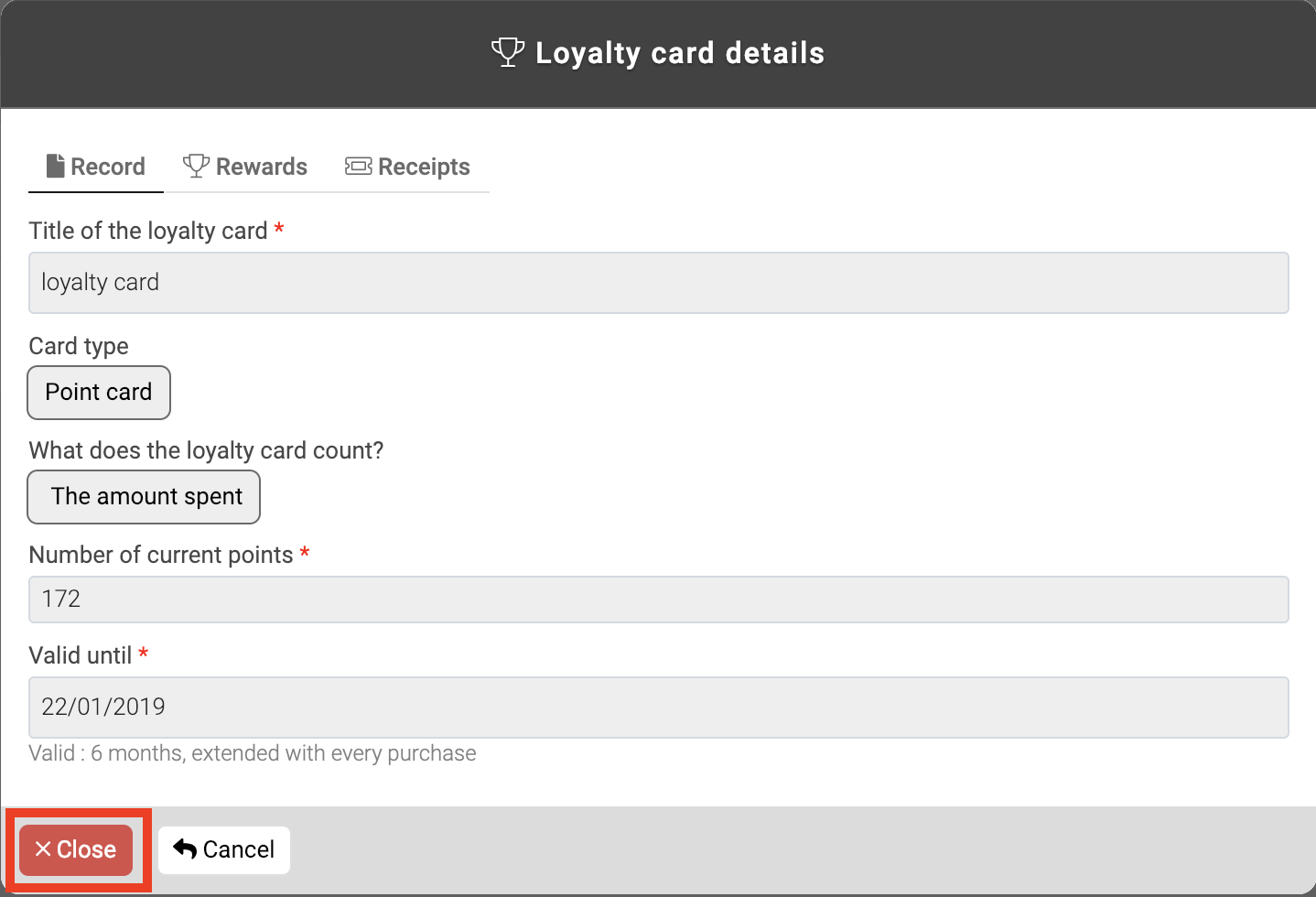 You can then assign a new loyalty card to the customer if you want.
---
---