How to activate options via the FlexyStore
Sometimes, you need to activate the options in your FlexyStore to have access to certain features that can simplify your life!
How to activate the options?
To activate an option, simply go to your FlexyStore.
To do this, sign in to your FlexyBeauty account, then click on your name at the top right, then on FlexyStore.

Here you will find all the options available for your account.
Just click to show "yes" in the box corresponding to the option you want to activate.
You can click on "presentation and configuration" if you want to know more about the option in question.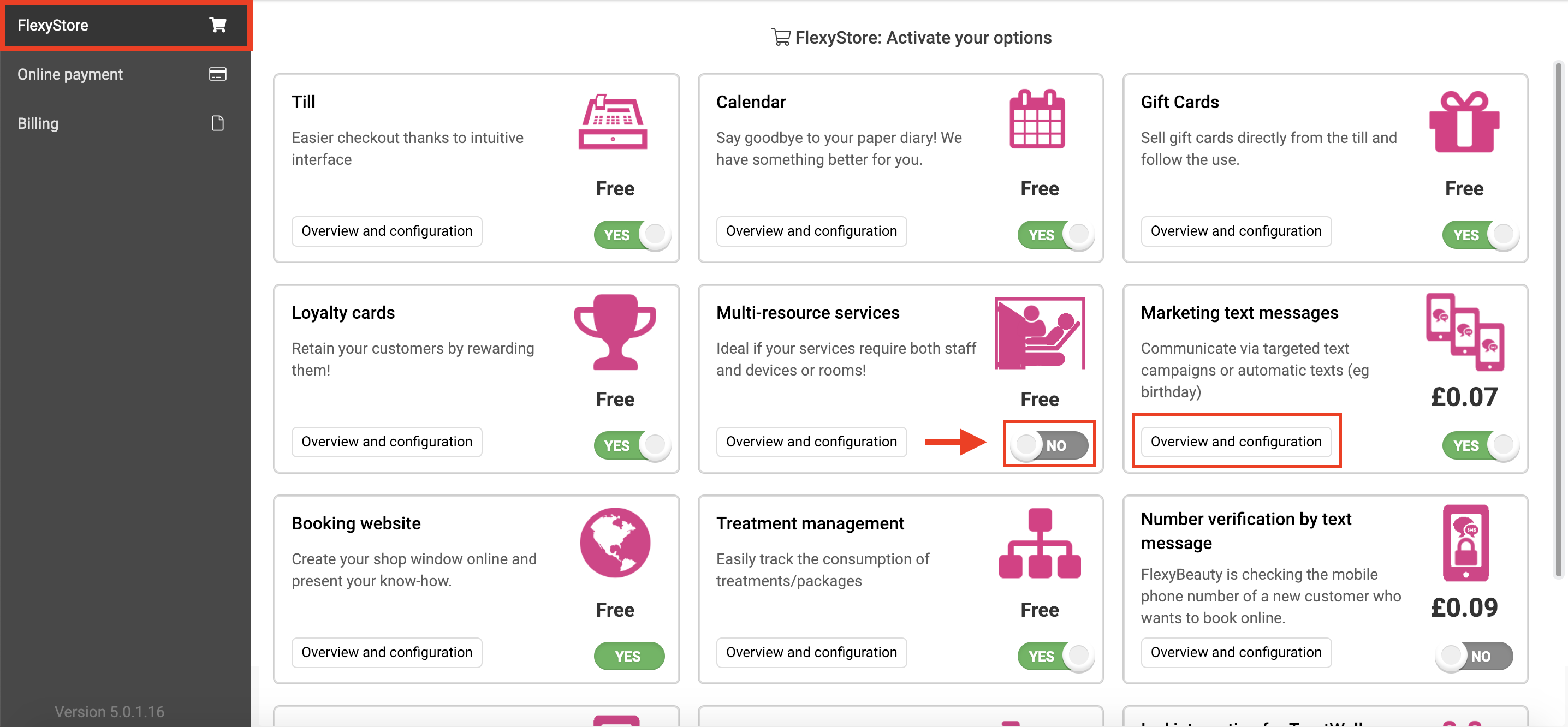 You will be charged for some of these options such as Marketing text messages, in which case the price will be indicated in the corresponding box. On the contrary, if the option is free, it will be written "Free".
Feel free to look at out tutorials on on how to set up the options you have activated.
---
---