Ical Integration
Operating principle
The ical integration is an option of the Flexystore that will link the Flexybeauty calendar to other plateforms like Treatwell or Balinea. With this synchronisation, when an appointment is placed in your FlexyBeauty calendar, the time slot will become unavailable in Treatwell or Balinea.
How to set it up ?
1) Go to the Flexystore

2) Go to Ical Integration and activate the option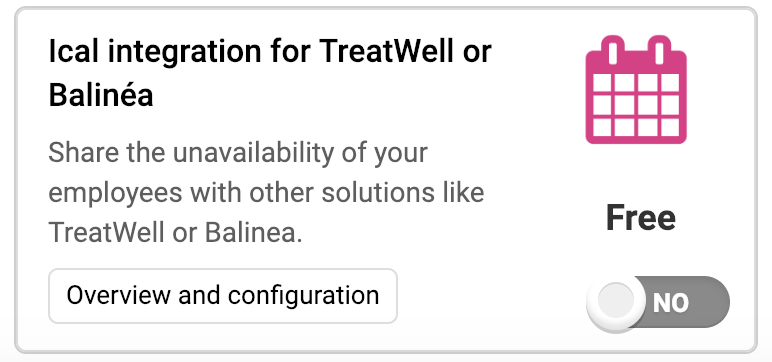 3) Click on "Overview and configuration". You will find the ical links (url) for every member of you team.

4) You can copy paste the link in another tool so it can read the FlexyBeauty calendar's unavailabilities in real time.
Note: It only works one way. If an appointment is placed in the Treatwell calendar, it won't appear in the FlexyBeauty calendar.
---