How to add a button "Book" on your existing website?
If you already have a website, and it is also well referenced, you can set up a booking button, which will send the customers directly to your FlexyBeauty website.
Of course, for this operation, you must have access to your own website. If this is not the case, you will need to call your "webmaster".
To retrieve the information needed to add this button, you must go to your FlexyBeauty account, and click on Website.
Then, click on Customize.

Then, click on " Site access and url ":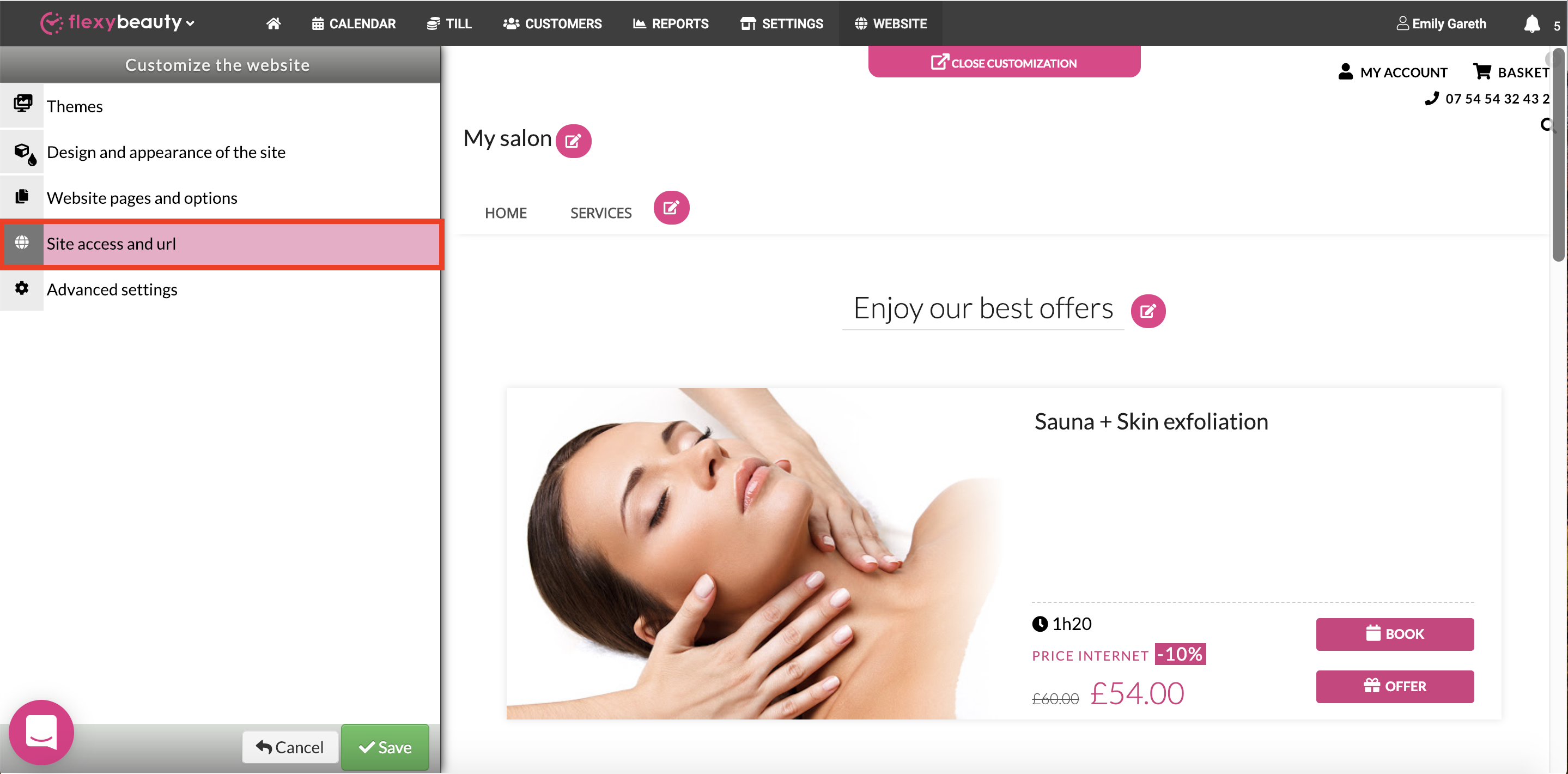 All the information you need to add this button is here.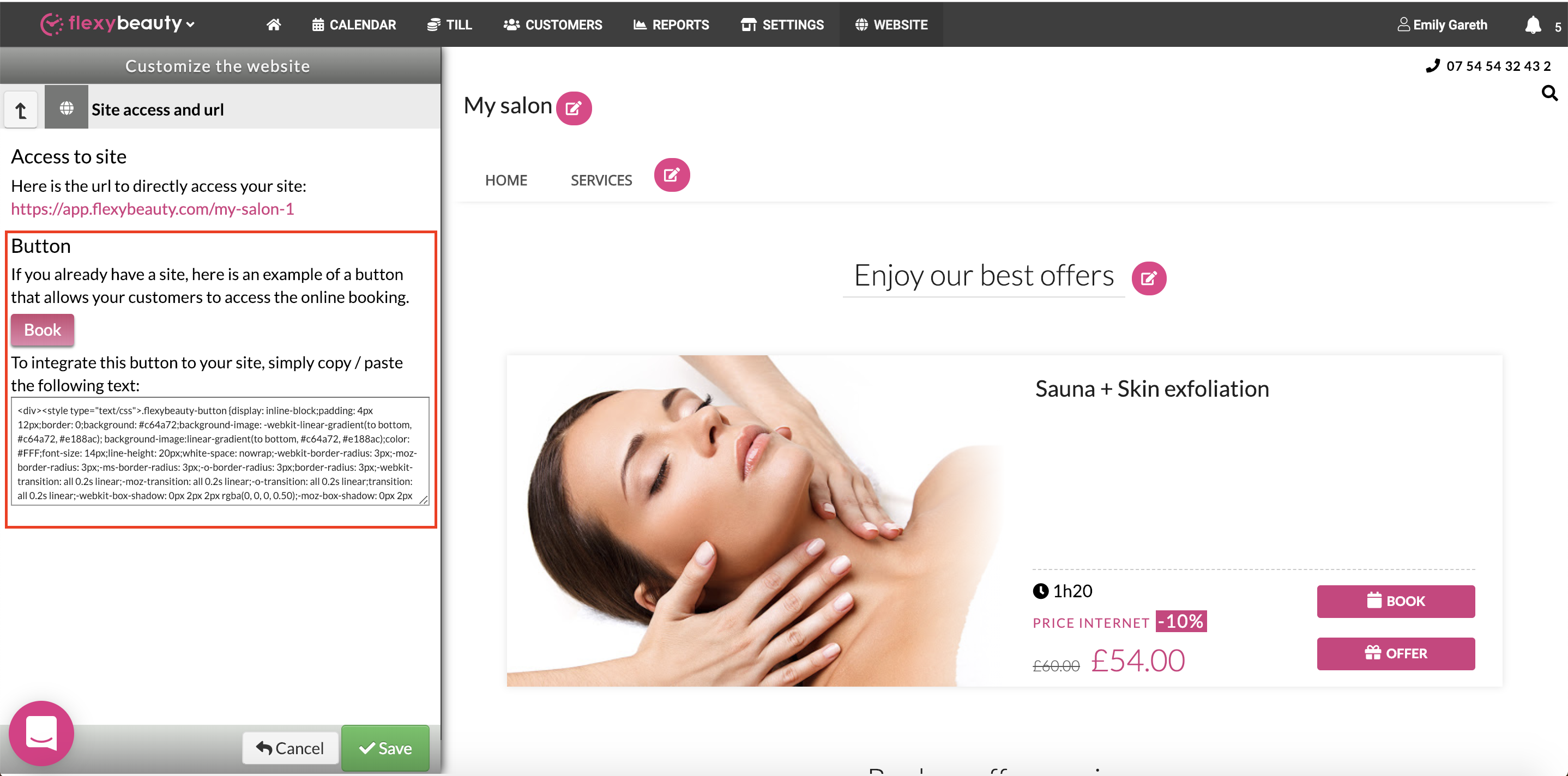 Then, you will have to access the programming of your own website, and paste the text you found in the FlexyBeauty website.
We won't be able to help you with that last part. You should contact your webmaster if you need any help.
---
---